Top 15 reasons to visit Budapest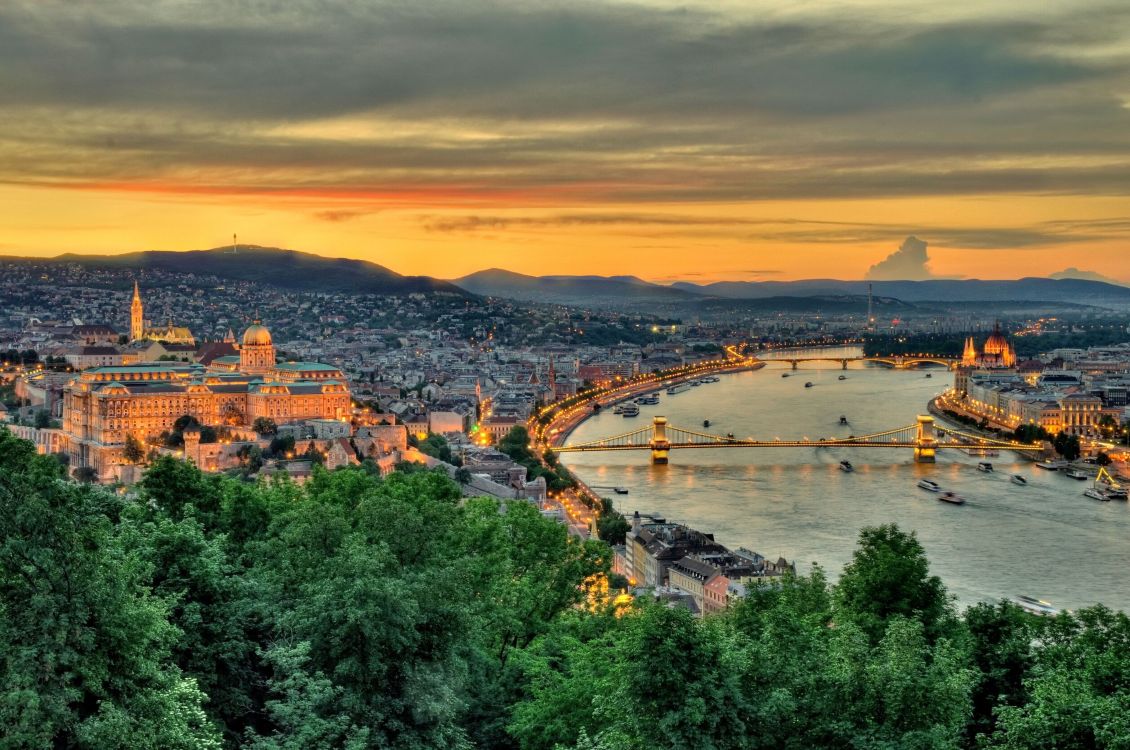 WHERE EASTERN EUROPE MEETS WESTERN EUROPE
Geographically and culturally, Budapest borders Western and Eastern Europe. Are you looking for a clean, orderly, well-functioning city? Or, rather, an unpredictable and edgy metropolis? You'll find them both here.


NATURALLY BEAUTIFUL
Split by the Danube River, Buda sits perched atop rolling hills that were once the eastern bastions of the Roman Empire. The hot-springs-rich Gellért Hill and  the medieval Castle Hill, UNESCO's World Heritage sites, overlook the grand architecture of Pest,  a flat terrain bursting with energy.


WALKABLE AND BIKEABLE
Although Budapest is a big city with almost two million people, it's easily walkable — most points of interest for visitors are within the Grand Boulevard in Pest, and near the Danube's bank in Buda. The more far-flung locations are best accessed by public transport or Bubi, the city's bike sharing network.


THRIVING FOOD SCENE
Thanks to a new crop of local chefs, fresh ingredients and inventive recipes are replacing the gut-busting Hungarian fare of the communist past. Budapest currently has six Michelin-starred restaurants but there are also plenty of lower-priced traditional Hungarian and trendy restaurants, too.


THE RUIN PUBS
Throughout Hungary but especially in Budapest, they have what are called ruin This is basically a ruined building that has been converted to a pub. They have a unique atmosphere and are known for providing cheap drinks.


EXCELLENT MUSEUMS
Be it a tour inside the massive Parliament building, an exhibit of local artworks, or the heroic story of Unicum, the local herbal liqueur (which, yes, does include a taste), museums abound in Budapest.


NOT (YET) CLUTTERED WITH TOURISTS LIKE PRAGUE AND VIENNA
While Budapest's tourism has skyrocketed in recent years, still, the city is less crowded than Prague and Vienna.


BUDAPEST IS THE CAPITAL OF CAVES
The same forces that created its thermal springs also carved out hundreds of kilometres of limestone caves, now open to the public.


THERMAL BATHS
With an abundant supply of mineral-rich hot springs, thermal bathing in Budapest goes back to the Romans. Today, the city has nine main baths that include both  medieval hammams built by Ottoman Turkey and ornate Habsburg-era buildings.


BEAUTIFUL ARCHITECTURE
Most buildings in Budapest today sprang up during the city's golden era when, along with Vienna, it was the capital of the Austro-Hungarian E The diverse architecture features classical revival styles, art nouveau, art deco, and early modernism.


UNIQUE JEWISH HERITAGE
At the turn of the 20th century, more than 23 percent of Budapest's residents were Jewish. They contributed tremendously to the city's industrial, cultural, and urban fabric. Today, you can still visit Europe's largest synagogue inside the old Jewish Quarter.


THERE'S AN ISLAND IN THE CENTER OF THE CITY
Budapest's 2.8 km long Margaret Island is a gift of nature. This bucolic, car-free land enclosed by the Danube was home to various monastic orders in medieval times, later the Ottomans set up a harem here, then it became the Habsburgs' private resort. Today, local residents stroll through the scenic parks and massive sycamore trees, or lap around the 5.3 km track.


WIDE VARIETY OF GOOD-VALUE ACCOMMODATION
There are many hotels and other types of accommodation in Budapest offering lodging to every taste and budget. You can sleep in a lavish palace hotel or in a contemporary boutique hotel. Travellers on a tight budget can choose from a wide range of quality hostels both in the city centre or in the green belt.


EXCELLENT PUBLIC TRANSPORTATION
Budapest has excellent and extensive public network coverage. Tickets and passes are available at vending machines installed in most busy locations - such as the airport - and transport hubs.


IT'S CLEAN & SAFE
When walking around, even at night, you don't need to look over your shoulder. As for cleanliness, the formula is simple enough: plenty of sidewalk trash cans and  garbage collectors make Budapest's streets largely litter-free.