Our Offers: Buda Castle Funicular Budapest Eye Great Market Hall
BUDA CASTLE FUNICULAR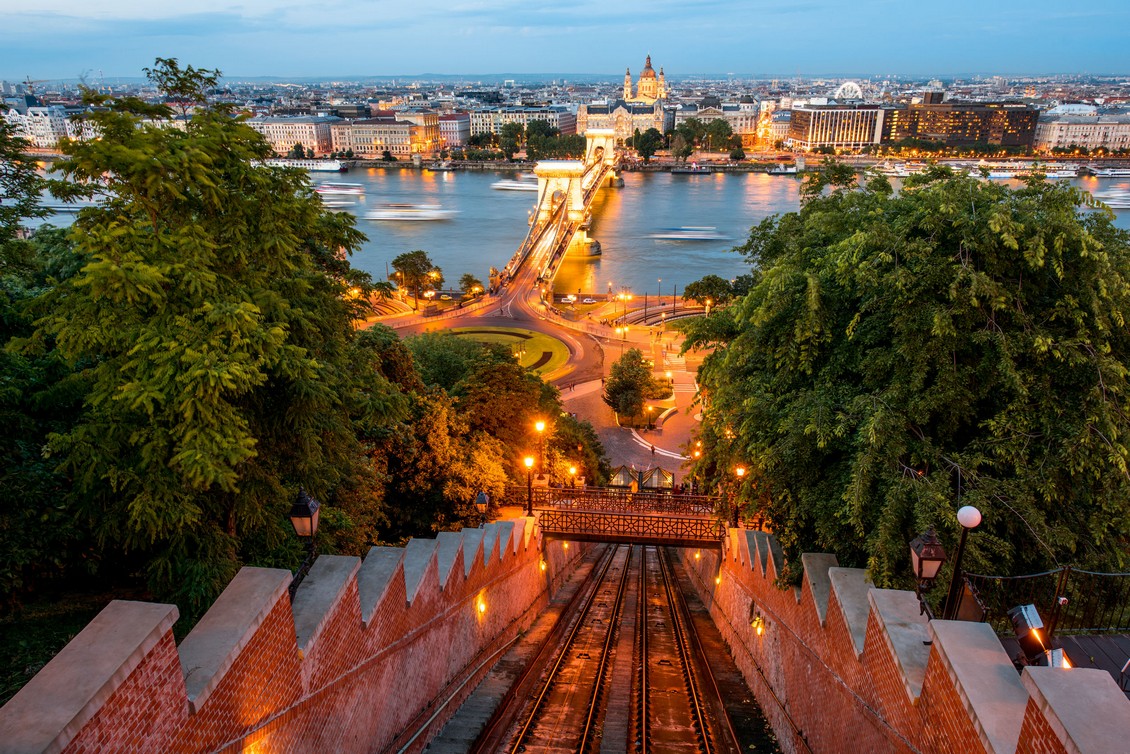 Connecting the Danube bank with the Castle Hill, the Funicular was first put into service in 1870. Back then, it carried clerks and public officials up to do a day's work in Buda Castle. Destroyed during the war, it wasn't restored until 1986, when it was given a vintage appearance and soon admitted to the list of UNESCO World Heritage sites as a distinctive element of the Danube embankment. It runs on a steep,95-meter slope, elevating 50 metres along its way. The two cars, Margit and Gellért, are connected as counterweights: while one runs uphill, the other comes down. The funny ride on the Funicular takes only a few minutes, and it does provide a unique and beautiful view of Budapest, the river Danube, and sights at the top of Castle Hill, such as the Fisherman's Bastion. From the top, you will even see the Margaret Island on the left, or the beautiful Art Nouveau style Gresham Palace on the Pest side of the river.
BUDAPEST EYE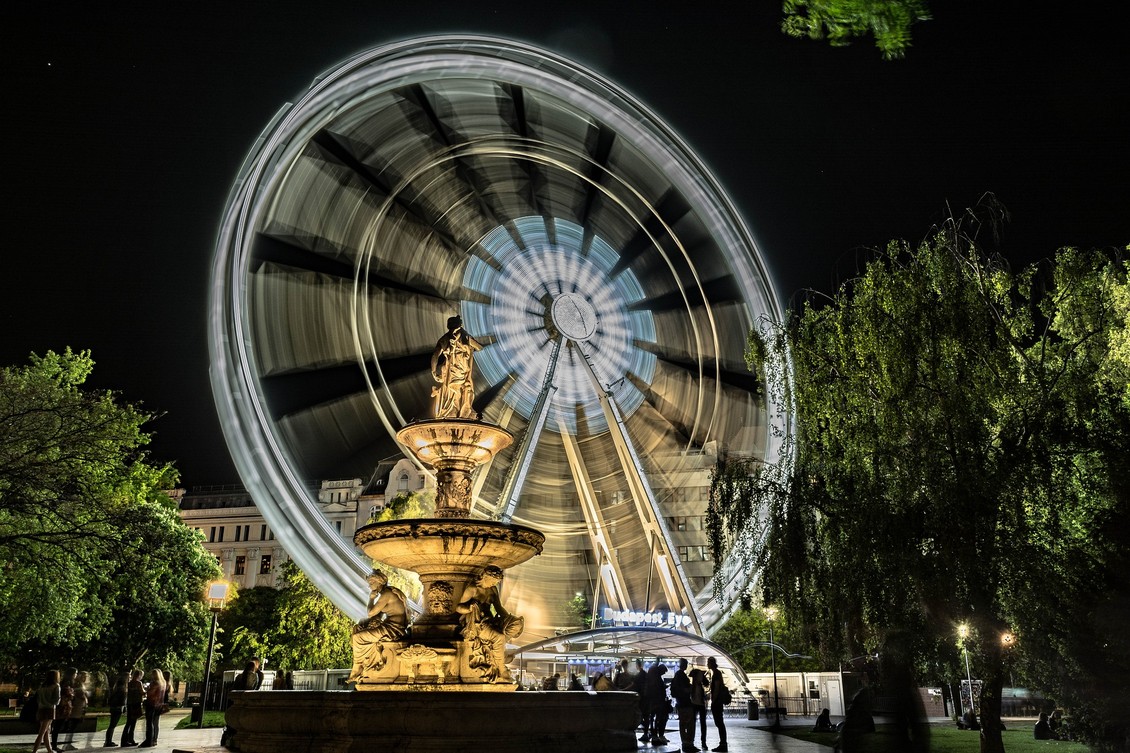 The giant wheel is located on the Elisabeth Square, in the very heart of Budapest. You may spot it from far away, since it is higher than the surrounding buildings. With its 65-meter height the Budapest Eye is one of the largest ferris wheels in Europe. From the top visitors can easily locate almost all the famous sights of Budapest, such as the St. Stephen's Basilica, the Parliament, the Buda Hills and the Danube or the UNESCO World Heritage Site Andrássy Avenue. Budapest Eye features 42 six-person cabins. One ride comprises 3 turns and lasts about 8 to 10 minutes.
GREAT MARKET HALL
Those wishing to experience the full spectrum of the local food scene and get an intimate, behind-the-scenes look, will find that the Central Market Hall, also known as the Great Market Hall, is the perfect spot for culinary exploration. Constructed in 1897 and later extensively damaged during the Second World War, the market was restored in the 1990s to its full architectural glory and is now unquestionably one of Europe's finest indoor markets. Covering three floors, the Central Market Hall is a great place to discover traditional street food specialities, including Lángos, the best-known fast food dish in Hungary. Besides ready-to-eat food, visitors can enjoy fresh goods and regional delicacies such as Tokaj wines, Hungarian paprika, excellent salami and other souvenirs.